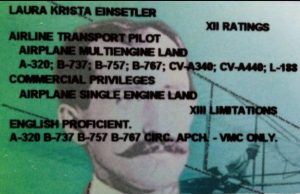 Commercial Airline Pilot – Captain – currently flying for a major U.S. Carrier
Qualified on aircraft: Boeing 767, 757, 737, Airbus 320, Lockheed L-188 (civilian P-3) and Convair 580 –  flying International and domestic routes, military contracts
Flight and Ground Instructor – Multi-engine Instructor, Commercial Flight Instructor, Commercial Flight Instrument Instructor, taught all levels of flying and ground schools
Qualified on aircraft: Various twin and single engine aircraft, various aerobatic aircraft
Bachelor of Science degree in Aeronautical Science: Embry-Riddle Aeronautical University
CBS National News Aviation Consultant
CNN Aviation Consultant
Media: TV, radio, podcasts, guest speaking
Author – "Remove Before Flight" A guide book to empower passengers while increasing overall aviation and operational knowledge for  a better travel experience.
Author – "Lost and Found" A journey of perseverance and resilience – a mother's struggle and sacrifice to save her son from a mystery illness
Guest Speaker – Numerous and various types of events in regard to aviation, health, and child development
Blogger – "www.CaptainLaura.com"
Social Medias – Twitter, LinkedIn, Facebook, Instagram, Youtube
Airshow Director of Operations – Wanda Collins Airshows, Inc.
Ninety- Nines International Woman Pilot's Association – Awarded "Pilot of the Year" and Scholarship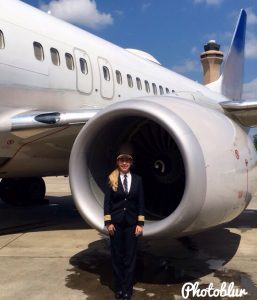 Co-host of the San Francisco Bay Area Fleet Week Special KRON 4 News – Two hour live airshow broadcast with anchor Ken Wayne discussing aviation and the performances by the Blue Angels, Team Oracle, Patriots Jet Team, United Boeing 777, along with many others. Oct 12th, 2019 ranked the number one special in the ratings category and was entered for an Emmy Award.
CBS This Morning Show, CBS Evening News, CBS Live Stream, CBS Radio – Various aviation topics, special stories, current industry news.
Girls In Aviation Day – event host for major airlines. Introducing under privileged girls to the world of aviation – the future career possibilities in all fields supporting airlines. Oct 5th, 2019 with LA's Best.
Mic – "Do Airplane Rules like turning off your phone during takeoff really matter? Pilots Reveal the Truth". Contributed to article for Emma Sarran Webster. July 17th, 2019
Thrive Global – "Mental Stamina of a Great Business Mind" – Dr. Damian Jacob Sendler collaborating on what it takes to maintain resiliency, fortitude, and perseverance under the most challenging of circumstances. Scientific Leadership, June 24th, 2019
Just Do Your Dream – Interview with Montrie Rucker Adams for book and website. Stories of motivation and drive to accomplish your goals and achieve your dreams. May 29th, 2019
The Verge – "The many human factors that brought down the Boeing 737 Max". Daryl Campbell – Contributed to this very in depth and comprehensive article on the various issues that have played into the Max status. May 6th, 2019
Feedspot Blog Reader – "Top 10 Female Pilot Blogs, Websites, and Newsletters in 2019". March 27th, 2019
Conde Nast Traveller – "The World's Most Influential Women Travellers". Gold Edition. Named amongst these top women for this honor. March 1st, 2019
The New York Times – "Behind the Lion Air Crash, a Trail of Decisions that Kept Pilots in the Dark". Contributor on this article with Zach Wichter for a detailed look at factors involved. February 7th, 2019
Reno Air Races – Appearances, meetings, collaborations, photo shoots. Supporting aviation and sport racing. September 17th, 2018
Created "Adventures in Aviation" – Television Docu Series with Captain Joe Rajacic to highlight all areas of aviation and how it helps the world. www.AdventuresinAviation.TV  Aug 9th, 2018
Guest Speaker – Supporting OBAP with major airlines for the ACE Group to inspire young high schoolers in the field of aviation. August 8th, 2018
The Seth Markzon Podcast – Guest on Success podcast sharing my history, words of inspiration, thoughts of knowledge and tips for everyone. Episode #5  July 27th, 2018
The Jet Set Travel Talk Show – Season 3 Episode #1 discussing the recent decompression, how travelers can be best prepared, and preparing for the summer travel season. Episode #3 Season 3 discussing the myth of chemtrails, talking about the pilot shortage, and sharing thoughts on the future of aviation travel. July 7th, 2018
Women's History Month – Guest Speaker for major airlines. Sharing words of personal journey, resiliency, and motivation for other women. March 29th, 2018
The Jet Set TV Travel Talk Show – Guest on Season 2 episode #16 airing the week of September 16th, 2017 and episode #18 airing the week of September 28th, 2017. 13 million viewers across the country with several large networks – discussing the future of aviation along with climate change affecting air travel.
Travel Weekly magazine – "Warming Trend: As the mercury rises, airlines' operations may be impacted" article by Robert Silk published August 28th, 2017.
KRON Channel 4 News, San Francisco Bay Area – Guest on primetime news with producer Mark Burnette and journalist Dan Kerman aired July 14th, 2017. A current story about the close call of Air Canada jet that was lined up to land on a taxiway full of airplanes.
KRON Channel 4 News, San Francisco Bay Area – Guest on primetime news with producer Mark Burnette and journalist Dan Kerman aired July 6th 2017. This was a story re-visiting the Asiana 214 accident at the SFO airport – over reliance on automation and lengthy rescue time.
The New York Times – Collaboration with Zach Wichter front page article "Too Hot for Takeoff: Air Travel Buffeted by a Capricious Climate" Published June 20th, 2017 is an excellent read about how the heating of the earth is affecting air travel
My Domaine – "8 Summer Vacation Ideas for When You Just Want To Escape the Crowds" article with Lindsay Tigar. Published May 28th, 2017 and profiles fabulous places to see and experience.
The Jet Set TV Travel Talk Show – Guest on Season #1 episodes #46 airing across the country week of February 25th, 2017 and episode #49 airing the week of April 1st, 2017. www.TheJetSet.TV  Pilot guest answering questions from the viewers, discussing the book, and other great information.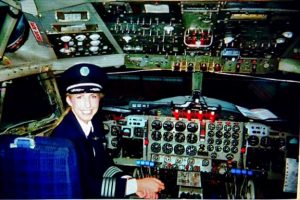 Huffington Post – "What Pilots Want You to Know" with travel writer Suzy Strutner. March 17th, 2017. You can read her great articles in the Travel section of the Huffington Post news.
Traveling with Francoise – Radio Show guest. Interviewed live streaming radio with Francoise on Money Radio February 12th, 2017. Sundays 11:00-1:00 on 1200AM and 101.1FM. www.travelingwithFrancoise.com under podcasts. Discussing book, flying, travel, and lots of fun stuff.
Just Do Your Dream – Profiled in book "Just Do Your Dream!" by Montrie Rucker Adams Dec 2016.  www.justdoyourdream.com under "Misc" profiles. Discussing perseverence and drive to achieve your goals and dreams.
Ready for Takeoff – Guest on Podcast with Dr. George Knolly – "Ready for Takeoff" episode RFT058  Dec 12th 2016. www.readyfortakeoffpodcast.com. Discussing flying, experience, the book
The Jet Set Tv Show – Pilot Guest – Travel Talk Show "The Jet Set" episodes for Oct 10th and Oct 17th 2016. www.TheJetSet.TV, syndicated across the nation, 1.1 million viewers
USA Today Contributor – Article written by Christopher Elliott discussing code sharing in the industry published Oct 17th 2016.
Reno Air Races – Guest Speaker for ALEX (Aerospace Learning Experience) speaking to over 1600 school children on field trips about aviation. September 14-18th 2016
The Boston LifeZette Magazine – Article written by Deidre Reilly  discussing the effects of September 11th on pilots and families. www.LifeZette.com  Published September 11th, 2016
CNN Aviation Consultant – Multiple story works since May 2015 in regard to aviation, safety and security
South Bay Magazine Profile – Article for Women in Business edition about Captain Laura. September-October 2015